During the development of the piece "Wezen-Gewording" (Being-Becoming), the concepts of instrument, composition and performance blurred for me as a maker, and raised questions about the interplay between these elements. In this talk I will reflect on the development process and discuss how the traditional notions of instrument, composition and performance seem to be contrasting with the modern practice of a sound artist such as myself.
is an artist and researcher/developer working in the field of interactive sound art. Since 2010 she works as a freelance artist and developer from Amsterdam and works as a hardware engineer at STEIM. Her current research goes into the use of wireless networks for live performance, installations and interactive environments. In her artistic work she is interested in the realtime components of the work. To realise her works she mostly uses open source technology (software and hardware) and she is an active contributor to the open source community.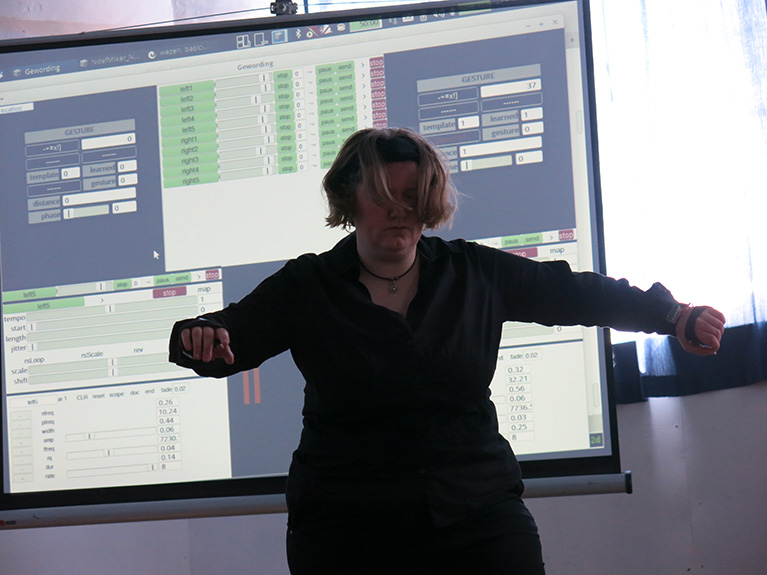 ---
Pete Furniss: Humanising Augmented Instruments - Evolving Technology & the Extended Self
A creative focus of late has been on improvised 'sketches' using my own nascent improvised electro-instrumental setups, while continuing to perform with software created by others. In each case the computer plays three non-mutually exclusive roles: a bespoke, configurable effects unit, a dynamic system that creates a fluid response—or, more ambitiously—creating one or more virtual agents, designed to improvise back with the performer in a musically plausible way.
I'm particularly interested in the ideas of presence, identity, interagency, sociality, liveness and user experience in rapidly evolving performance ecologies.
• how can additional technology be musically fruitful or obstructive?
• interagency and (tele)presence—what level of control is desirable?
• what to hold onto or adapt within a sense of personal sound?
• how can divergent sonic sources be managed to complement one another?
• how easy is it to set up and get quickly to making music?
Biography
Pete Furniss
: I have been a professional musician and educator across a broad range of environments since 1992, performing internationally in contemporary classical, chamber and orchestral music, as well both syle-based and free improvisation. In 2006 I began playing with live electronics and am currently preparing a PhD in technologically mediated performance practice at the University of Edinburgh, supported by the AHRC. Teaching's very important to me and has been part of my practice for 25 years, from early years to higher education and beyond. I'm also involved in community-based projects with young people, as well as arranging, composing and mentoring.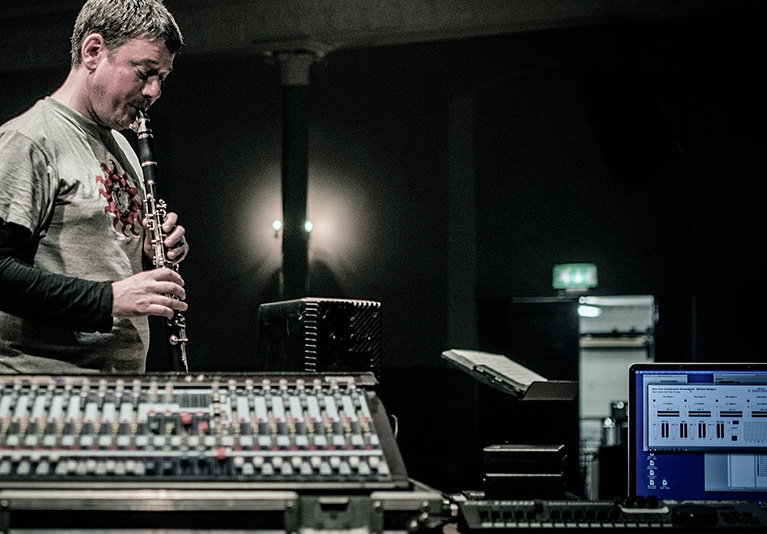 ---
Joel Ryan: Fold Here: Higher Dimensional Musical Embeddings
Joel will talk about philosophy.
Biography
Since arriving at STEIM in 1985, Joel Ryan has nourish the evolution of a live performance practice for electronic music in Europe. This has been followed through an extensive collaboration with artists and musicians across genres from free-jazz to ballet, electronica, contemporary chamber music and theater. Formerly a Research Associate at the Lawrence Berkeley Labs of the University of California, Ryan has taught philosophy, physics, and mathematics. He is Emeritus Director of STEIM and Docent in Sonology at the Royal Conservatory Den Haag. His work in digital sound at STEIM produced a series of idiosyncratic instruments; with these he currently collaborates with among others: Evan Parker, William Forsyth, FM Uitti, Agusti Fernandes, Najib Cherradi, Peter Evans and Sainkho Namtchylak.
He has performed at the Theater Chatelet, Ircam, La Villette, Instants Chavire, and Radio France in Paris; Darmstadt, the Moers Festival, Hellerau Dresden, Stadtgarten Köln; Akademy der Kunst, Hebel Theater, VUB and Podewil Berlin; Het Concertgebouw, Het Music Theater, the BimHuis, Stadschouwberg, Muziekgebouw, the Paradiso, OT301, Felix Meritus/Shaffy Theater, de Waag, Frascatti, de Balie Amsterdam; Brussels, Ghent, Liege, Leuven, Hasselt, Kortrijk Belgium The Pit Inn Shinjuku and Bunka Kai Kan Tokyo; The Brooklyn Academy of Music and The Kitchen, New York; Staatsoper, Dance Quartier, Porgy and Bess and the U of Music Vienna; El Museo Nacional Centro de Arte Reina Sofía, Palacio des Belles Artes Madrid; He Luting Shanghai; Kumho Art Hall, Seoul; Reina Sofía and the Palacio des Belles Artes Madrid; Il Auditori Barcelona,The Round House, Sadlers Wells, LSO St Luke's, Queen Elizabeth Hall and Café Oto London.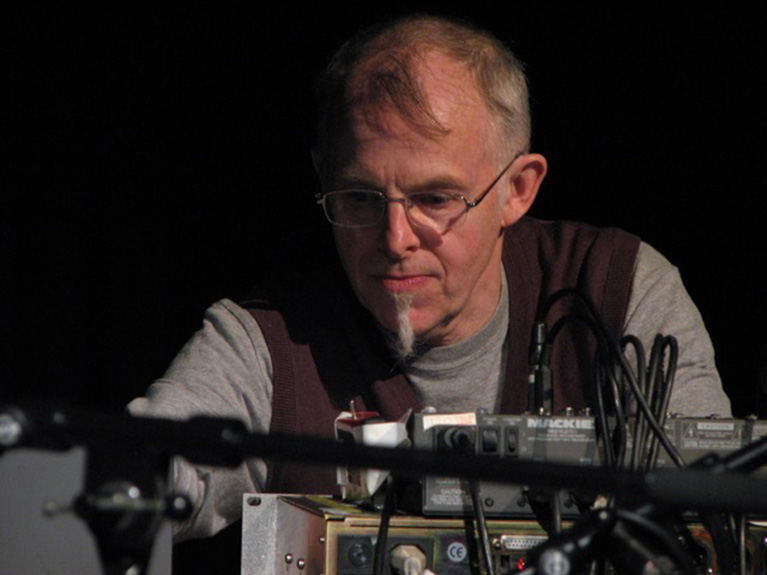 ---
Halldór Úlfarsson: Halldorophones - a conversation with instrumentalists and composers
The halldorophone is a novel electroacoustic string instrument which has been in use by composers and performers since 2007. In addition to being used in improvisational settings or as an extended cello, composers have begun composing pieces specifically for the instrument, resulting in 2-3 new compositions a year. A repertoire is building up, and for me the design of the halldorophone is shifting to an extended conversation with its users, slowly coming to a conclusion. In my talk, I will discuss this process of modulation by use and possible research that might inform it further.
Biography
Halldór Úlfarsson
studied visual art and design in Helsinki, Finland. He has exhibited his art in Europe and Iceland where he lives and works for the The Icelandic Academy of the Arts. In his practice Halldór collaborates with musicians and music institutions on projects relating to his string instrument the halldorophone. The halldorophone is a design effort but Halldór finds room to express himself in choosing collaborators and the situations he instigates.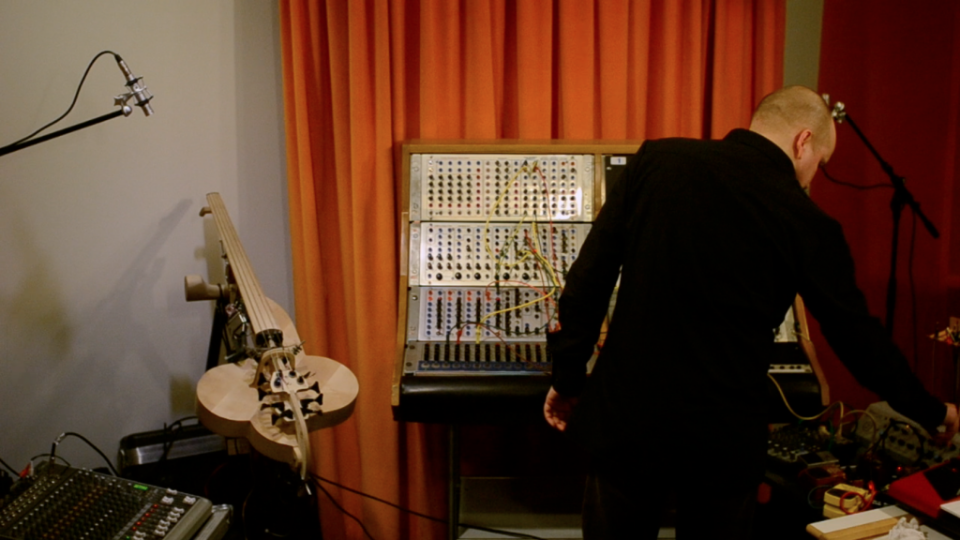 ---
Sam Duffy: Reimagining Acoustic Instruments in the Digital Domain
I have played saxophones of different shapes and sizes for around 30 years. In the last decade, as I started to work more in the digital domain, in particular with DAWs for recording and mixing, I began to explore digital opportunities for myself as an instrumentalist. I want to explore designing an electronic wind instrument which preserves the experiences that players love about their instrument, whilst offering the opportunities and affordances of a digital instrument. It will open up performance creativity whilst providing practical advantages. Most of all, experienced woodwind players will want to use it, teach it, share it and love it.
Biography
Sam Duffy
is a researcher and saxophonist. Her work examines the interaction between musicians in different contexts such as performance, education and social music making; the impact that can be achieved through music in a community; and how technology can be used to transform these interactions. In particular, how musicians use their tools, their bodies and their space to communicate what they do. This is the starting point for designing technology for musicians that supports naturalistic interaction with their instrument and each other, whilst offering new and exciting opportunities.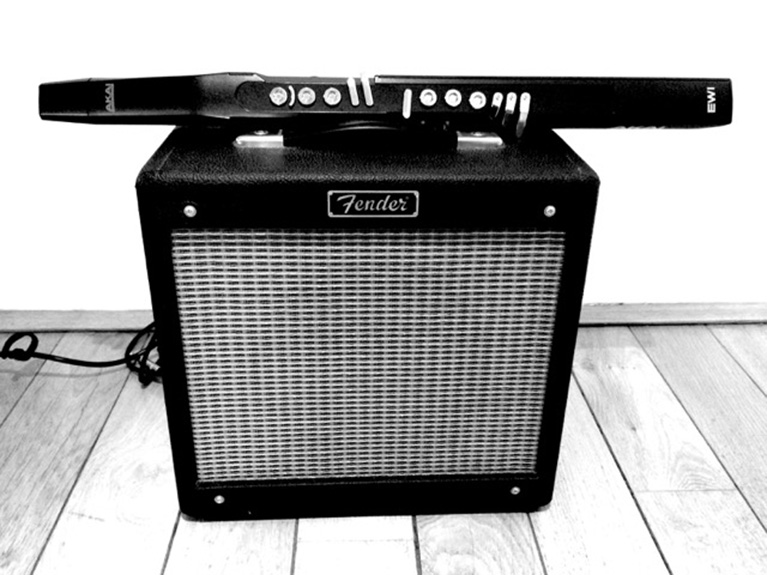 ---
Thor Magnusson: On Critical Music Technologies
Music technology is often presented as the collection of plastic or metal surfaced equipment offering interaction through rotating knobs, sliders, or buttons - mapped to functionality represented on a screen of some sort. This talk seeks to peek under the surface of this definition and question how music technology is framed in contemporary discourse. By tracing a few genealogical threads of the concept of technology, and its application in the domain of music, it is argued that music technologies are forms of human actions rooted in antiquity but gaining an important central focus in the process where analogue tools are replaced or augmented by digital ones. Live coding will be used as a case study for how invention, composition, performance and improvisation are concepts that leak in meaning, in contemporary musical practice.
Biography
Thor Magnusson
is a lecturer in Music at the University of Sussex. His work focusses on the impact digital technologies have on musical creativity and practice, explored through software development, composition and performance. He is the co-founder of ixi audio, and has developed audio software, systems of generative music composition, written computer music tutorials and created two musical live coding environments. As part of ixi, he has taught workshops in creative music coding and sound installations, and given presentations, performances and visiting lectures at diverse art institutions, conservatories, and universities internationally.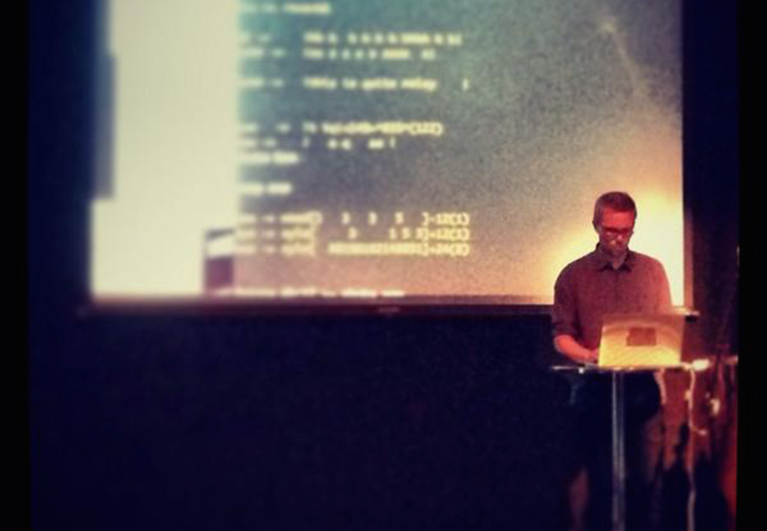 Registration
Participation in the symposium is open and we encourage people from diverse fields of practice to come along and think about the role of instrument desing in artistic practice. There will be time during the round table and discussion for an open dialogue.
The registration fee of £35 (£25 for students and unemployed) will include the talks, performances, lunch, coffee and tea. We will send you the link to the online shop for payment shortly after you have registered here below.
Registration also available through the Google Form (in a new window).
Welcome!